With the UNICOM Engineering Sales Kickoff 2023 event all wrapped up, it's about time for a quick recap. This year, our team gathered the week of January 23rd, experiencing a fantastic four days of education, team building, food, exploration, and fun. With colleagues coming from around the US and Ireland to our Plano, TX facility, we were thrilled to gather everyone in one spot.
Among our team members, we welcomed representatives from Business Development, Account Executives, Program Managers, Marketing, Field Application Engineers, Logistics & Compliance, and more. Our team is truly our priority; we learned from each other and our partners, who shared industry insight and fostered collaboration. Together with our partners, we are ready and able to help our customers to transition to the latest technology enhancements.
Our 2023 Vision
Our leadership goals for 2023 centered on strengthening and promoting customer satisfaction, enabling additional services, and further supporting scale through lean and digital transformation. A key aspect of this year's theme is championing customer success through innovation. And, of course, this can't be done without continuing to focus on quality, which is at the foundation of everything we do. The importance that the company places on linking what our customer-facing teams do every day to the company's mission and values truly speaks to this.
Valued Partnership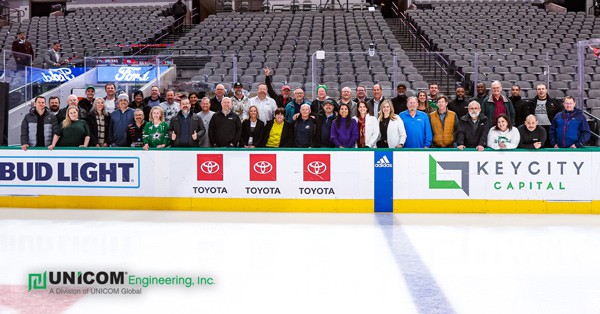 A lot of ground was covered with our partners, but the conference never strayed far from the prevailing theme of One Team, One Goal. The Intel team revealed exciting new technology and presented a deeper dive into the features and benefits of the newest 4th Gen Intel Xeon Scalable products and how our latest server family will help push this vision forward. Dell Technologies imparted insight on markets served and how we can work together to help our customers stay relevant and competitive this year, as well as the PowerEdge 16G launch The collaborative format of the session enhanced how our teams will grow mutual revenue together.
The team continued to build relationships one-on-one while out at our nightly events. Great local eats, a friendly game of trivia, a dueling piano show, and a close game of hockey rounded out an informative and eventful week. As the team learned during the conference, building and nurturing strong partnerships internally and externally is a critical component of long-term growth. Thank you to all who participated, especially our most strategic partners, Intel and Dell Technologies. We look forward to a successful 2023 with our partners and customers. Watch the highlights of the Sales Kickoff 2023 today.