Custom server branding
UNICOM Engineering is committed to delivering a product that distinctly carries your company brand and delivers a positive out-of-the-box experience. We offer a full range of server branding services that include custom branding for our standard bezels, packaging, user manuals, CDs, quick reference guides and more. Our in-house designers can also help create a custom server brand with the perfect look and feel. Customers typically use our branding services to streamline their final assembly and packaging processes.
Partner branding
UNICOM Engineering offers a full range of standard server branding services that include custom bezel labels to fit our standard bezels, hardware installation guides, CDs and more. Our in-house designers can help create the perfect brand identity for your product.
We also offer the option of creating custom branding and packaging options
The images below show examples of a standard customized bezel label, hardware setup guide and CD label and a standard ship carton label (11"x8.5") that is placed on the top of the ship carton along with an optional side label (11"x4"):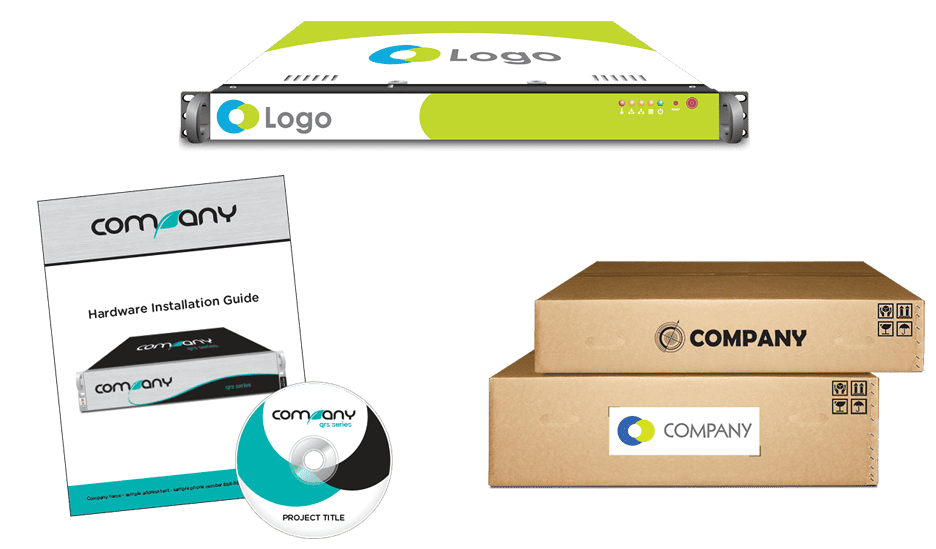 Custom technical documentation and training
UNICOM Engineering provides customized technical documentation and training to enhance your product offerings. UNICOM Engineering develops custom documentation, e-learning courses, blended technology learning solutions, and classroom instruction models that engage students with learning modules strategically designed utilizing the best of accelerated learning principles and instructional design methodology.