Deep packet inspection (DPI) using standard server systems is now possible with the Intel® Platform for Communications Infrastructure (formerly known as 'Crystal Forest'). The platform is built on the E5-2600 series Intel® Xeon® processor, and is scalable from 1 to 16 cores, with extensive memory and communication channel capabilities. When integrated with Intel Communications chipsets and associated communications hardware accelerators, the encryption and compression functions are run external to the CPU, freeing it up to perform deep packet inspection and application processing. The new platform is designed to replace programming-intense NPUs and improve the deep packet inspection process by providing a higher data throughput rate, simplified programming scheme, and lower overall cost.
Software developers can accelerate their understanding and utilization of this new platform by working with an Intel® Intelligent Systems Alliance member like NEI. NEI specializes in upfront consulting and design services for the storage, security, and telecom markets, and has been designing DPI-based appliances for more than 8 years and security appliances for over a decade. The company has a thorough understanding of the market needs and technology specific to deep packet inspection including: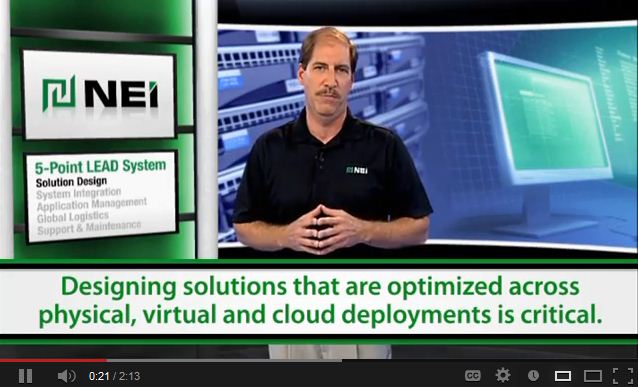 Click image to learn more about NEI's product lifecycle management solutions.
In the next several months, NEI will be releasing a wide variety of systems based on the 89xx-series Intel Communications chipset, including small form factor appliances, ATCA reference solutions, and enterprise- and carrier-grade rack mount servers. Two of these systems, the E1800 R3 and E2900 R3, are rack-mounted server platforms based on the Xeon E5-26xx series processor and Intel Communications chipset 89xx series. These 1U and 2U scalable platforms support up to 24 disk drives and six full-size PCIe expansion cards, providing outstanding performance in medium- and high-density applications, particularly where deep packet inspection is important. They feature hot-swap drives, redundant power supplies, and integrated RAID for maximum performance and uptime. And for applications designers, NEI's design services can help create frame-level products for these servers rapidly.
In addition to hardware, NEI offers a virtual software solution designed to optimize deployment across cloud, virtual, and physical data centers. This virtual appliance is designed to deliver the same level of performance regardless of the model, saving time and money. By using a single controlled image across any platform, NEI can deliver automated backup and update services, along with routine health checks of the system.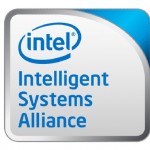 The Intel® Platform for Communications Infrastructure offers developers a viable alternative to NPUs for deep packet inspection. Through the use of a common architecture, they can spend less time learning the hardware and coding requirements and spend more time building innovative solutions. By adjusting the class of the processor and number of hardware accelerators, system designers can scale their solutions for different market segments. And by working with members of the Intel® Intelligent Systems Alliance like NEI, OEMs and Independent Software Vendors can extend the advantages of the Intel platform, and be first to the marketplace while saving time and money in the process.
[Excerpted from the whitepaper entitled "Accelerating Deep Packet Inspection with Latest Intel® Server Technologies." Download the full white paper.]