This revised excerpt was taken from an article that originally appeared in Virtualization Journal on Nov. 18, 2012.
Intel's new Sandy Bridge series processor (Intel Xeon E5-2600) is ideally suited to support the more powerful and efficient virtualized solutions that will be required in the near future for high throughput, processor-intense telecommunication applications. As demand for data-intensive virtual and cloud solutions increase, more and more virtual machines (VMs) will need to be installed on powerful, multi-core server platforms like Sandy Bridge to minimize the amount of hardware infrastructure needed while still providing the performance required for VM-rich applications. By deploying a private cloud environment with a virtual machine infrastructure, the benefits of virtualization are realized, since the hardware then becomes a resource pool to be utilized and provisioned as needed.
Sandy Bridge dual-processor architecture features an increased I/O count, increased core count, and improved memory performance. Because each virtual machine usually requires its own processor core for optimization and management simplicity, the Xeon E5-2600 can allow each physical server installation to support more VMs, thus consolidating hardware and incrementally reducing operating costs. It also makes transitioning to the cloud almost linear and provides opportunities to scale up over multiple cores.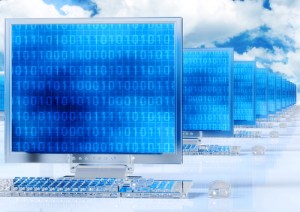 Although modern carrier-grade platforms contain seemingly endless amounts of memory, processing capacity, and available I/O, carriers are demanding that developers make the most efficient use possible of those available resources by scaling and other similar techniques. If developers could take advantage of carrier-class virtualization, they can build highly scalable solutions and do away with the over-provisioning typically needed for peak usage periods.
The need for more flexible solutions is being driven by the widespread deployment of 4G wireless, the transition to VoIP technology, HD-quality signals on all devices, power efficiency demands, and increased security concerns. Recent advancements in high-throughput Ethernet silicon, cryptography accelerators, and multicore processors like Sandy Bridge make possible the consolidation of what was once several specialized server platforms into a single private cloud deployment that makes virtualization of this type possible. In this system, the data plane, control plane, and networking can all share the same pool of hardware, and deployments are easily upgradable by adding more physical resources.
The reason many telecom applications require a number of different hardware solutions is because they run on different operating systems. When deployed in a private cloud, multiple operating systems can be run on the same hardware. VMs assigned to a specific function, an 'instance', can be modified to suit changing workload requirements. By dedicating a particular service level to each instance, for example, other instances can be created or decommissioned to support changes in demand. Thus each workload is tailored for instantaneous throughput, and the practice of over-commissioning to handle peak demand is no longer needed.
Since many instances can run on the same hardware, VMs make efficient use of the hardware resources available, thereby increasing the amount of work done per watt of power consumed compared to traditional pre-Sandy Bridge infrastructure. Their "+1" arrangement also means that fewer VMs are required to achieve the same uptime goals, so overall, fewer VMs run on fewer physical nodes, also reducing power consumption.
Contact NEI *online or by calling (877) 792-9099 to learn more.*