There are now more than 10,000 health applications in the iTunes store, and according to researchers, the world market for mobile health applications will exceed $1.2 billion in 2012.
The healthcare industry has always been behind in the adoption of information technology advancements, but that's going away. New wireless communication solutions are rapidly changing the way patients and healthcare providers use IT.
Three important phases to improve the quality of care are to digitally capture the information, use big data to analyze it, and communicate the results to patients and health care providers using mobile health applications.
Digitizing the information through Electronic Health Record and Picture Archiving and Communication solutions turns critical information into electronic data. The electronic data capture of both records and images eliminates huge amounts of paperwork and the need to manually file and retrieve images. Access to these records eliminates redundant MRI, CT Scans, and X-Rays.
Analyzing real-time information can then be used for predictive modeling and value-based treatment. Big data solutions bring new ways to aggregate and analyze large amounts of patient data on conditions and treatments in a user-friendly graphical user interface. As the information within the healthcare community continues to amass with these new systems, the data will be used in the future to manage patient care and expand clinical system knowledge, placing great demands on available healthcare IT infrastructure and storage capacity.
Mobilizing medical data for drug information support, patient monitoring, bar coding, and applications for consumer health is one of the hottest trends in health care IT today. Mobilizing health applications removes the geographic barriers to quality care and provides the option for remote care of an aging population.
So what's the final score? Healthcare IT providers and wireless network providers are beginning to partner to develop enterprise-wide solutions for the business, and the number of available applications continues to increase, especially for the patient. As more and more health care data becomes digital, storage management analytics improve, and mobile devices in the field of health care expand in number and processing speed, innovative solutions will become fully integrated to meet the growing demands of the health care provider and patient.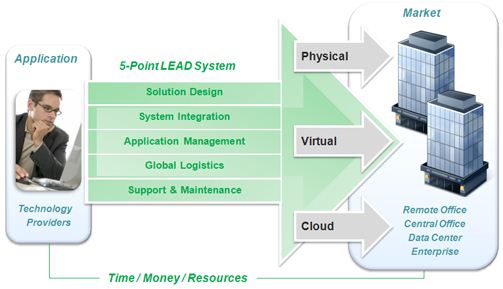 If you are a healthcare IT professional and would like to spend less time managing hardware and more time developing your healthcare IT solutions, learn more at NEI.com/medical_IT *or by calling (877) 792-9099.*