The import and export of electronic products are even more complicated because they fall under the description of 'dual-use' items as defined by the Export Administration Regulations Act, which means they have the potential to be used for either military or civilian purposes. Since such items have the potential to affect the national security of the United States and its allies, they need to be reviewed for proper classification and licensure, and the end-users need to be screened to verify the products exported are used for their intended purposes. The Department of Commerce routinely sends Export Control Officers to foreign countries to confirm product destination. Violation of these policies can result in fines up to $1 million and 20 years of prison time for serious offenders, and suspension of exporting privileges either temporarily or permanently. These laws apply not only to durable electronic goods but also to sensitive services and technology products.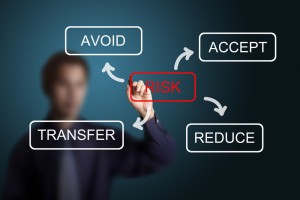 If you are not fully aware of and compliant with, the rules set forth in the International Traffic in Arms Regulations and the Export Administration Regulations among others, then you need an experienced partner to navigate the details. UNICOM Engineering's Trade Compliance Services Team maintains a formal trade compliance practice, staffed by experts dedicated to satisfying the requirements of all agencies that control international trade, including the Office of Foreign Asset Control, the U.S. Department of Commerce, and the U.S. Department of State, to name a few. We are up to date on the trade sanctions levied by the Office of Foreign Asset Control. In addition, UNICOM Engineering also understands the guidelines and expectations set forth by the World Trade Organization. We generate all of the necessary documentation and submit filings on behalf of our customers to abide by all international trade regulations, and we coordinate pre-shipment inspections, work with brokers to expedite clearance at customs, and pre-build compliance processes to ensure sure the shipments get to their final destination.
UNICOM Engineering helps companies mitigate the risks typically associated with the worldwide shipment of electronic goods by providing a reliable and affordable management program without the need for third-party oversight or support. In fact, we can handle the entire exporting process from point-of-origin to the end-user's facility. If your organization can benefit from these services, visit www.unicomengineering.com, or contact our team at (800) 977-1010. You can also visit us on Facebook, Twitter, or LinkedIn.