1. More Than One Level of NEBS Standards
There are actually three levels of standards providing differing degrees of fail-safe assurance. Levels 1 and 2 are aimed at relatively benign environments and are rarely used. Level 3 is intended for harsh environments, including earthquakes and fires, and is what most people mean when they refer to NEBS.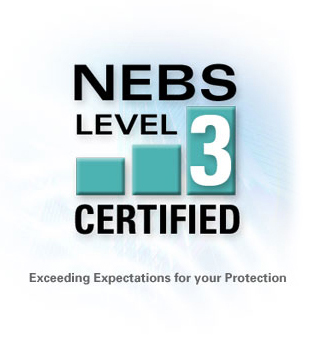 2. NEBS Compliant vs. NEBS Certified
While equipment is often referred to as NEBS-certified, there is actually no third-party agency that provides certification. In an approved lab, the equipment is tested against the standards to determine if it is compliant. The test results are used by telecom engineers to understand how the equipment will behave within their environment.
3. The Whole is Not the Sum of the Parts
A solution may be designed with NEBS-compliant equipment, but the solution itself must still be subjected to testing to determine if it complies with the standards. The connections and interactions between the equipment may result in a solution that fails to meet the standards. Any changes made in the equipment may require retesting of the equipment or the entire solution.
NEBS standards are the right choice to ensure your products will work in any situation. NEBS-compliant equipment will work through earthquakes or lightning strikes. For your telecom platform deployment, you need to work with a team that understands the meaning of NEBS compliance. Contact UNICOM Engineering for more information.