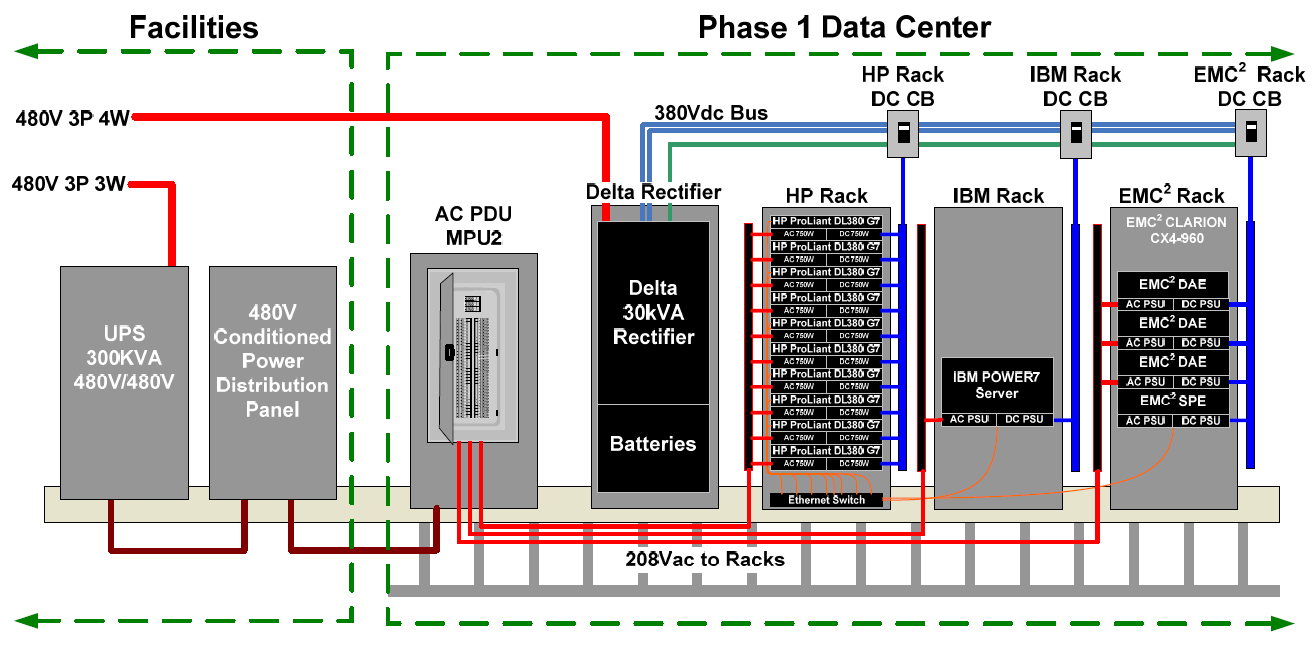 According to a study conducted by Duke Power, energy savings of between 10 and 20 percent are possible for IT data centers that transition to 380V DC power. In most existing centers, AC power is not converted to DC until the equipment racks level. Due to the number of conversions that must take place; the best AC equipment can only squeeze some of the losses out of each component. This demonstration project focuses on DC conversion at the data center/facility level thereby removing the less efficient AC components. In addition, equipment hardware requirements and associated footprint are much smaller with a DC-powered system, reducing heat load and maintenance costs, and in most cases allowing for an increase in computing density within the same center.
NEI is a general member of the EMerge Alliance, and has already begun manufacturing products to comply with the association's standard. The D-1000 and D-2000 series of rackmount servers have been developed specifically for use in 380V DC data centers. True to the spirit of the EMerge Standard, these green IT products improve energy efficiency by up to 20 percent, have a smaller footprint than standard server modules, and a greatly simplified structure. In addition, they feature the latest Intel® Xeon® technology, and support dual 8-core processors.
The standard set forth by the EMerge Alliance provides a basis for the design and construction of new commercial facilities using safe, low voltage DC power to supply telecommunications and data systems, as well as other plug-and-play technologies. By implementing this standard, facility owners can ensure the sustainability of their investments, and reduce overall power consumption within the facility. Existing buildings can also take advantage of the technology by installing AC/DC power converters to increase computing densities within the same space. NEI is proud to be a member of this forward-looking group.
NEI offers many options for building better data centers. We can address your efficiency, power, density and cooling requirements to build optimum data center solutions for any environment. Visithttp://www.nei.com/DATACENTER or contact NEI today at (877) 792-9099 or sales@nei.com to learn more about 380V DC based platforms and a broad range of services that ease deployment challenges and get your solutions to market faster, better and more cost effectively.