New Trade Compliance Service Helps Companies Minimize Risks and Costs Associated with Importing and Exporting Hardware Platforms
NEI has expanded its Global Logistics offering to include a professional Trade Compliance Service for its integration customers. NEI's Trade Compliance Service provides a reliable and affordable way for organizations to manage their international import and export of electronic goods without having to hire certified staff or an outsource agency.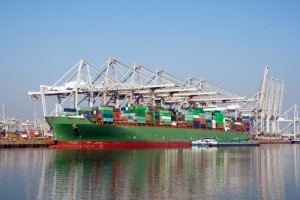 "Compliance to the ever-changing regulatory environment requires expert knowledge and administration," said Rusty Cone, NEI's senior vice president of sales and marketing.

Cone adds, "Companies using NEI's Trade Compliance Practice are assured that their products are properly documented, transported and received in accordance with the many rules and laws established by international trade and regulatory agencies worldwide. Our practice is managed by a team of dedicated experts who satisfy the requirements regulated by various trade and customs offices, including the U.S Departments of Commerce and State, the Office of Foreign Asset Control, and others that enforce the Foreign Corrupt Practice Act. Our Trade Compliance Practice has quickly become critical to meeting international delivery commitments."
NEI's trade compliance services include:
Comprehensive review of all compliance requirements;
Assistance with applications for all trade and export certifications and licenses;
Management of interactions with regulatory agencies, customs and export brokers;
Coordination and engagement with international carriers;
Record-keeping in accordance with the U.S. Code of Federal Regulations;
Communication of regulatory change notices and advisories.
For more than a decade, NEI has been one of the most trusted software deployment partners in the industry. NEI specializes in appliance innovation with the ability to provide physical, virtual and cloud-ready solutions for software developers and OEMs worldwide. For more information about how NEI can assist your company with trade compliance services, visit NEI's trade compliance page online or contact our team at (800) 977-1010.