The reliability of server platforms (a.k.a. appliances) running enterprise software is vital to network operations. IT platforms that host and run critical data storage, security, and communications applications must be monitored and alarmed in order for tech support response to be swift and precise. New and more effective ways to perform server and application health monitoring are now available from UNICOM Engineering.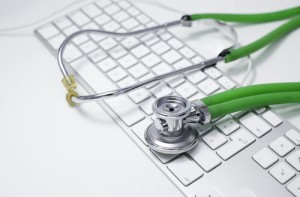 Comprehensive Diagnostics for Physical & Virtual Application Platforms
It enables customers to monitor and report the condition of hardware components such as CPUs, power supplies, and disk drives. It also easily tracks software behavior, performance conditions, and error status. Integration assist services are bundled with full technical support, enabling customers to confidently deploy their systems, knowing UNICOM Engineering has their back.
Get Started with Our Free Alarm Manager for Server Health Monitoring
This starter kit contains the tools to create a full range of alarms and conditional settings. It is easily integrated with Linux or Microsoft operating systems and helps customers to create a seamless interface for Health Manager. To expedite the service response and delivery of application updates, system patches, entitlements, and manifests, Alarm Manager is best applied with UNICOM Engineering's Update Service. This enables customers and end-users to better manage their system assets with greater integrity and longevity.
Discover the Benefits of UNICOM Engineering's Server Health Monitor Solutions
To learn more about how UNICOM Engineering can help you grow your business and expand your capabilities, visit our website or follow us on Twitter. For those whose needs extend beyond health and alarming, UNICOM Engineering's Lifecycle Engine for Application Deployment (LEAD) system streamlines the process of application design, delivery, and life extension. In fact, UNICOM Engineering has the largest selection of turnkey platforms and appliances in the industry. Best known for its solution design technologies, integration expertise, and unique deployment capabilities, UNICOM Engineering creates products and business solutions that solve deployment challenges, accelerate time to market, and increase business efficiencies.