The UNICOM Engineering family recently teed off for a memorable day of golf, networking, and giving back at the beautiful Hackberry Creek Country Club in Irving, TX. The Golf Classic 2023 was filled with swings, sunshine, and many smiles. Here's a glimpse of the fantastic event that brought together technology partners, customers, and colleagues, all for a good cause.
A Day to Remember
On October 16th, we couldn't have asked for better weather as we gathered to swing for a cause. The event perfectly blended competitive golf, heartwarming stories, and the joy of giving. Our generous sponsors made this event a resounding success, raising around $30,000 for some incredibly deserving charities.
A Story of Inspiration
Before the golfers hit the greens, we had the privilege of hearing from a remarkable individual making a difference in communities nationwide. The Will to Live Foundation's founder, John Trautwein, shared his personal journey of loss and hope. The foundation aims to prevent teen suicide by fostering a network of "life teammates" who provide support, love, and a will to live. These critical funds help them to spread hope and save lives through educational programs with sports teams and within high schools nationally.
Golf, Games, and Good Times
Once we hit the course, it was all about having a blast. The golfers showcased their skills in the Longest Drive and Closest to the Pin Contests, adding a touch of excitement to the day. While the air cannon tested their aim to ensure their golf ball could soar. The day concluded with a delicious fajita dinner and a chance to applaud the winners and participants.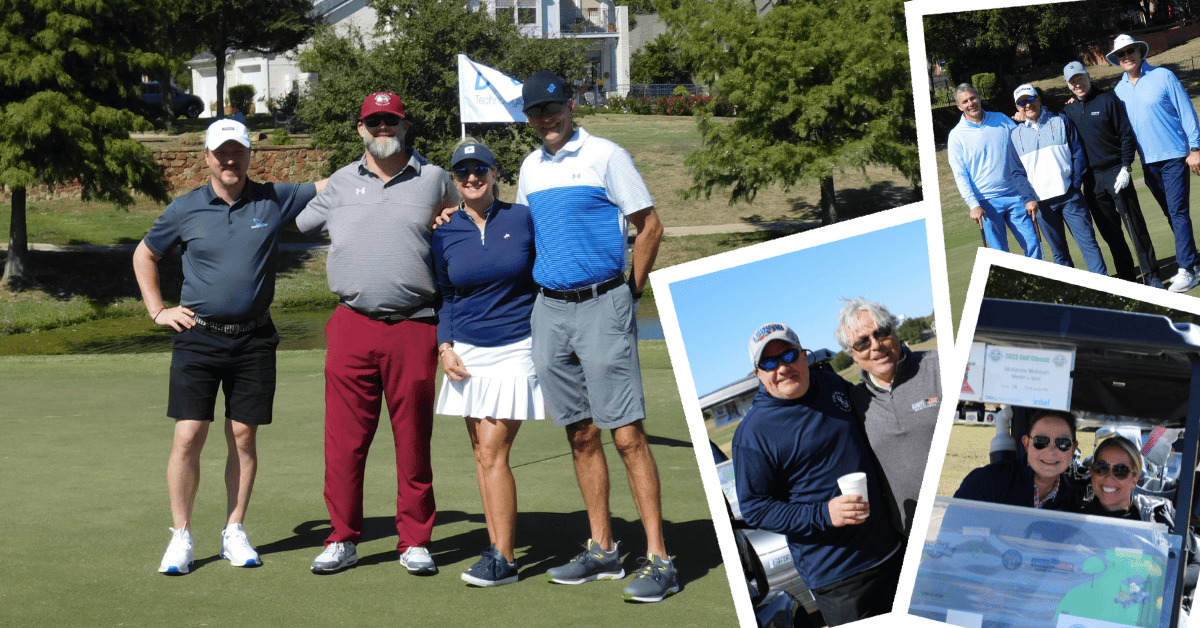 Improving the Future by Inspiring Kids to Read
Five-time NFL Super Bowl Champion Charles Haley, co-founder of Tackle Tomorrow, spoke about their commitment to improving childhood literacy in underserved communities. Through dedicated educational programs, one-on-one reading coaches, and family support services, the organization provides the tools to help over 1,500 students become lifelong learners.
Carrying the Load Together
Cody Bandars from Carry the Load joined us to discuss their foundation's noble mission, which began over a decade ago to reclaim the true meaning of Memorial Day. Today, Carry the Load brings Americans together to honor and remember our nation's heroes daily. Their dedication to the cause is nothing short of inspiring.
Charitable Hearts Shine Bright
The evening took a heartfelt turn when Dan Powers, Chief Operating Officer for the Children's Advocacy Center of Collin County, shared their mission. They provide safety, healing, and justice for children who have experienced abuse or neglect. Their multi-disciplinary approach ensures these children receive critical services under one roof. Indeed, they are the unsung heroes of our community.
A Heartfelt Thank You
UNICOM Engineering is incredibly proud to have organized the Golf Classic 2023. As we wrap up this year's incredible journey, we sincerely thank everyone who participated. Our heartfelt gratitude goes to our sponsors, vendors, and volunteers whose unwavering support made this event possible. It was a day of connection, compassion, and inspiration. The tournament's success humbles us, and we look forward to continuing our support for these excellent causes. We can't wait to see you all again in 2024. Until then, keep swinging for a cause!