With the launch of the new Intel® Xeon® E5-2600 series CPUs, NEI wants to know what potential users think about the transition to Sandy Bridge microarchitecture. They are asking independent software vendors, network managers, telecommunication providers, and potential end-users of the product to weigh in on its expected benefits and possible drawbacks, as well as the anticipated deployment timeframe for systems designed on the new platform. To get the feedback they need on the transition to Sandy Bridge, NEI has put together a short survey and they are giving away an Apple® iPad 3 to one lucky participant.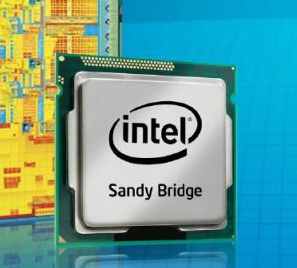 The survey is already in progress, and so far participation has been robust. Of those contributing, over a third rate the increased bandwidth, ability to consolidate servers, memory speed and access, power efficiency, and enhanced security as "very important" in the transition to Sandy Bridge architecture, and another third rate the dramatic performance increase as "most important." Very few of the participants so far have ranked any of the purported benefits as unimportant.
Contributors do have some concerns about moving to the new Xeon E5-2600 series CPUs, however. Over 40 percent of the respondents rate the potential costs for implementation to be their most important concern, while one third each deem application rewrites and incompatibility with existing applications, libraries, and tools to be very important concerns. Participants are least concerned with the lack of benefit for single-threaded applications as they transition to Sandy Bridge architecture.
Over 80 percent of the survey respondents are presently delivering their applications on either the Intel Xeon 5500 Nehalem or Xeon 5600 Westmere processors. Most plan to begin delivering products based on the new Xeon E5-2600 series CPU within the next two years, with over half of those expecting to begin deployment within the year.
NEI encourages you to share your opinion as well. When do you plan to launch applications on the new Xeon E5-2600 series CPU? What do you think are the microprocessor's biggest benefits? What concerns do you have? NEI wants to know.
To participate in the survey, log on to https://www.surveymonkey.com/s/2PGCFW8. By completing the survey, not only will your voice be heard concerning the transition to Sandy Bridge architecture, but you'll also be eligible to win a new iPad 3.
NEI is an industry leader in applications deployment. Visit the NEI website (NEI.com) to learn more about our exciting line-up of applications, services, and equipment for your business, including the new Sandy Bridge microarchitecture. You can also contact us directly at (877) 638-3262.