UNICOM Engineering held our 2020 Sales Kick-Off from January 20th through the 23rd. We welcomed our global team of customer facing representatives from executives, to BDEs, AEs, Program Managers, Field Application Engineers, and customer advocates to our annual event in Plano, TX. The theme of this year's event - Better, Faster, Stronger - is designed to lead the charge into 2020 building off the momentum we gained in 2019. As we continually look to improve, we rallied around the idea of getting better in everything we do, executing faster and more efficiently, and ultimately building stronger and deeper relationships with every customer and business that we touch. Our leadership shared their vision for 2020 with a focus on increasing customer satisfaction, enabling additional services, further supporting scale through lean & digital transformation, while continuing our unrelenting focus on quality at the foundation of everything we do.
A Great Way to Start 2020
Throughout the week, fantastic speakers took center stage to inspire and inform employees. Colleagues, partners, and vendors alike participated in many activities to drive home new ideas that our teams will take back with them to push UNICOM Engineering forward this year. The many sessions and breakout groups taught us to strive for succinct and impactful communications, dig deeper with our customers to understand the best ways to propel their growth, as well as ways to work more efficiently across our own organization.
We were joined by our strategic partners to learn upcoming product transitions, markets, and strategies to engage more with each client. These discussions enable us to provide the best forward-thinking technology discussions with our clients as they create next generation solutions. Intel revealed exciting new technology roadmaps and presented a deeper dive into the features and benefits to expect in next-generation products with our technical and engineering teams. Dell Technologies imparted insight on markets served and how we can work together to help our customers stay relevant and competitive in a time of massive digital transformation. They stressed how partners can assist customers by accelerating product and service innovation, shortening time to revenue, and helping them embrace AI, multi-cloud, and IoT. The Dell Technologies technical track focused on servers, storage, and VMWare to prepare our team for success in the coming year.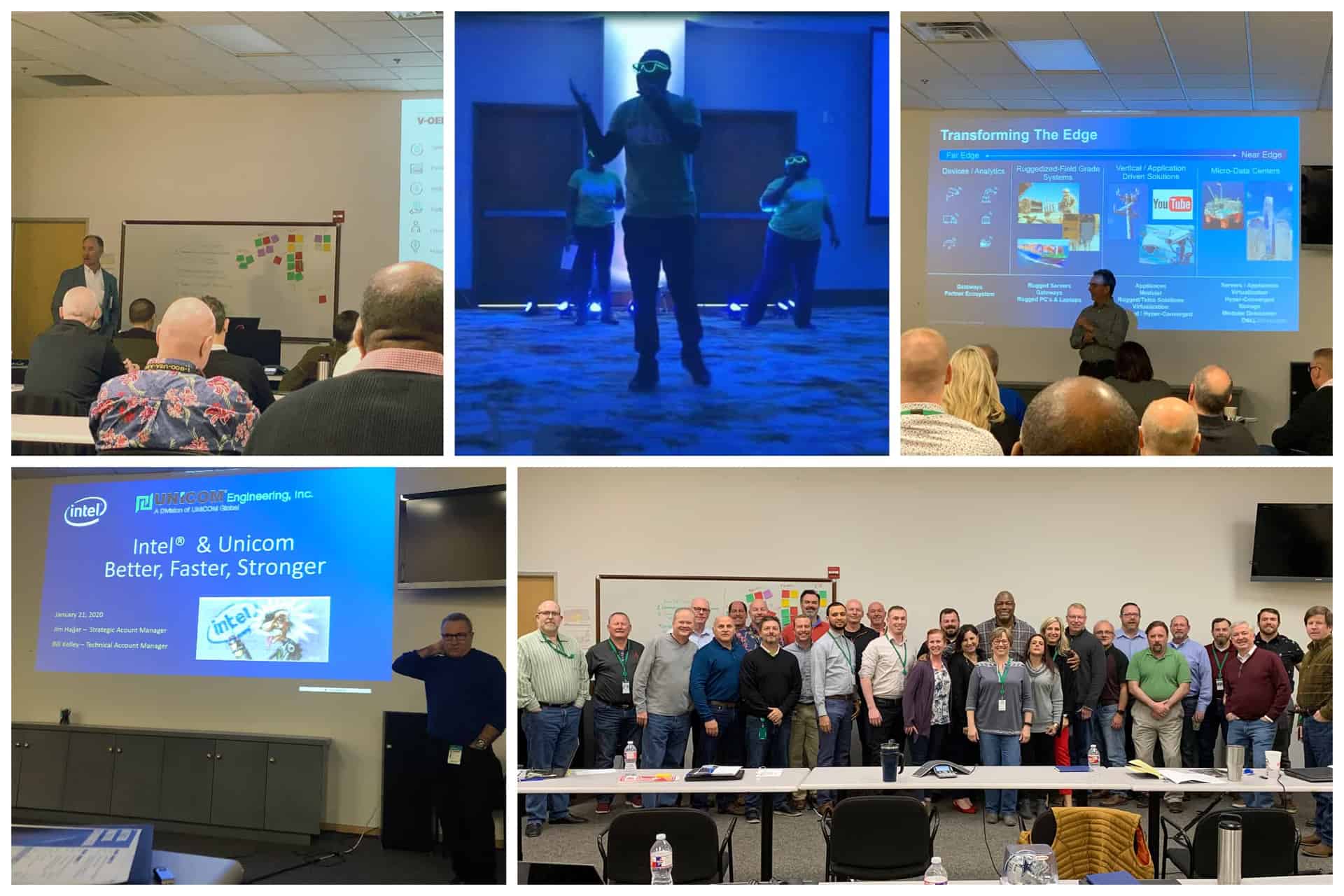 The excitement and energy did not slow down on the last day as we were joined by the HPE team and 5-time Super Bowl Champion and former Cowboys player, Charles Haley. HPE shared their vision for 2020 which includes intelligent edge, hybrid cloud, and as-a-service offerings. More details to come. We concluded the conference with a motivational talk from Charles Haley. He emphasized the importance of teamwork, accountability, and personal leadership to influence success. Charles also spoke of his foundation, Tackle Tomorrow, and how they are focused on providing essential technology to Dallas area elementary schools with the objective of improving reading levels throughout each supported campus. We are proud to work in collaboration with such a wonderful organization.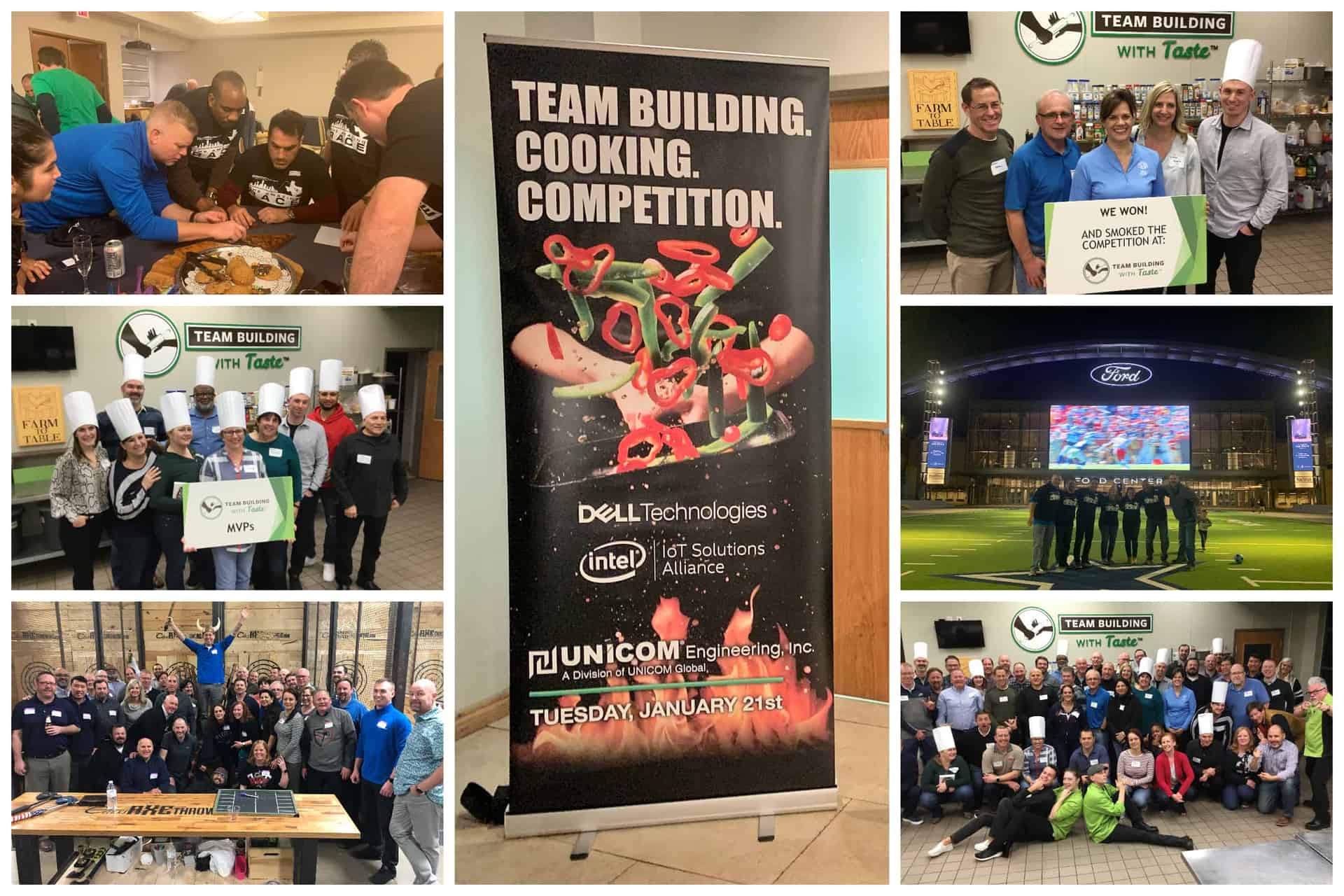 Our team left the 2020 Sales Kick-Off energized and motivated for another great year. We all left with a clear purpose to drive better, faster, stronger throughout each of our engagements as we help our partners and customers to fill gaps, eliminate pain points and fuel growth. We look forward to sharing more insights in the months to come. Thank you to all who participated in all of our great meetings and team building events. Until next time!