Through the intelligent use of carrier-class virtualization and elastic provisioning, developers can now create highly scalable platforms that often eliminate unnecessary over-provisioning of resources for peak usage. In this four-part series, we will examine the functionality and flexibility made available to solution designers in a private cloud environment and investigate the hardware advancements that make such a system possible, particularly AdvancedTCA. In addition, we will investigate the efficiencies gained in both software and energy usage by running virtual machines in cloud infrastructure, and the selection of an appropriate hypervisor to manage those virtual machines.
The amount of available network I/O, memory, and processing capabilities in modern carrier-grade platforms is staggering, and recent advancements in multi-core processors, high-capacity Ethernet systems, and cryptography accelerators allow solutions that once required a variety of specialized server platforms to now be contained within a single private cloud. Private clouds are becoming necessary in the telecom industry, because although the hardware resources seem almost limitless, there is a push by providers to make the most efficient use possible of existing telecommunications platforms, forcing designers to develop scalable, flexible solutions. The entire process is being driven by the exponential increase in HD-quality video delivery to mobile devices, the volume of 4G deployments, the transition to VoIP, power efficiency needs, and increased security concerns.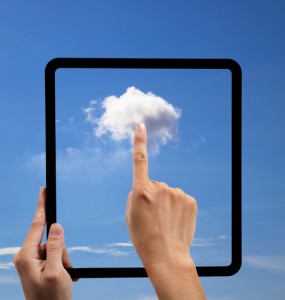 To properly frame the discussion, it is necessary to define the term "private cloud." Typically, the term encompasses an entire lot of hardware and resources found within an IT data center. However, for the purposes of this article, the definition is: "A pool of resources a telecom provider has designed and developed for a specific set of purposes." This is an important distinction, since in this instance a private cloud exists as a subset of a data center's or enterprise's capabilities, and can be made flexible.
OEM suppliers of telecommunications platforms are being pushed toward cloud infrastructure because of the advanced functionality found in modern hardware, and the need for improved software efficiency, design flexibility, and energy efficiency. Each of these key areas forces suppliers to constantly evaluate their offerings and redeploy development resources to focus on new opportunities. Telecom providers are demanding efficiency improvements, keeping the need for continuous improvement high among OEMs.
In Part 2 of this series, we will look at the hardware advancements that are making private cloud environments viable. In addition, we will explore the software efficiencies gained through the use of virtualization and elastic provisioning to utilize the full potential of ATCA platforms. I/O- and CPU-intensive applications, SBCs, and encryption and hardware accelerators will be included as part of the discussion.
Contact NEI online *or by calling (877) 792-9099 to learn more about carrier-grade deployment solutions and service capabilities. Working with NEI to build your solution allows you to focus on your core competency and reduce costs.*