Successful update and patch management processes include maintaining knowledge of available patches and updates, deciding the necessary patches and updates for a given system, ensuring they are effective, testing systems, and documenting the process. For midsize and large enterprises with numerous systems, update management best practices call for automating this process.
The patch management market consists of several vendors that provide automated application update services to software vendors. As this technology transitions from the late growth stage to maturity, what trends determine the future of the market?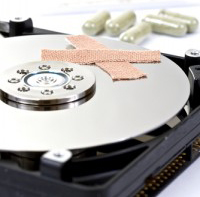 Integration and Cannibalization
Patch management is being cannibalized by other security markets and integrated into IT operations management products. The focus has become complete software lifecycle management with an application update manager as one element of a broader service.
Providers of point solutions should develop relationships with resellers and distributors or look to be acquired as part of an integrated solution. Prominent software vendors will be looking to partner with point patch management providers.
Niche Opportunities
Some vertical markets require regulatory-specific reporting. In particular, the financial and healthcare industries face strict regulations requiring them to utilize the best update and patch management practices.
Update management vendors may be able to carve out a niche market opportunity by catering to these vertical markets. A product that satisfies the unique requirements in one of these markets would provide a competitive edge.
Focus on Price
A mature market will see reduced resources available for research and development. As the technology and market mature, features will become standardized, and the focus will turn to price.
The patch management market will evolve into a producer market. Point patch vendors will see their products bundled as part of a complete software lifecycle system. Potential partners will be looking for low-cost solutions.
Already Available
Some vendors provide updates and patch management processes as part of a total software lifecycle management service. For example, UNICOM Engineering offers application update services with an application update manager as part of its software lifecycle product.